Boxing To Watch This Week – Full Schedule – Amir Khan vs Kell Brook
February 19th, Saturday, 11 am PST – ESPN+
In a battle that feels seven to eight years too late, Amir Khan will face Kell Brook in a 12-round welterweight bout. Ironically, I think both fighters think the other one is washed up, and the February 19th bout, which sold-out in literally minutes will be a cool "old guy" fight, as we wanted to see them fight in their primes, but I am not mad to get it late, as opposed to never – Terence Crawford and Errol Spence I hope you take note.
It always felt as though Brook would've had the edge in terms of prime for prime, but now Brook has had two massive face injuries around his eyes against Gennaidy Golovkin, and Errol Spence Jr., and in his fight against Terence Crawford, Brook didn't look like the guy who beat Shawn Porter on foreign soil. Brook's career is an odd one as at the height of his powers, his win over Porter, was a massive upset and looked to be the birth of a U.K. star. This was followed by three domestic level fights, and then Brook moved up two weight classes as stated before to fight Golovkin in which he was stopped, and then was stopped by Errol Spence Jr., in his next outing.
His momentum stopped, and not unlike a musican making a bad album, I feel Brook was ignored by most after this. I feel Brook really doesn't like Khan, and this is more personal for him.
Khan has had a finnicially great career, but an odd one as well. Khan fought Canelo, Crawford, and many other big names, but his prime hasn't been seen since probably the Danny Garcia fight years ago. Khan now, is training with Crawford's team of BoMac and Red, and Khan has danced around trainers, working with Freddie Roach, Vergil Hunter, Joe Goossen, to name a few.
Both of their careers were just as much depicted by money as it was legacy, as they both took fights outside of their weight classes to set themselves up finnicially, but both saw dramatic declines after these bouts.
This is a fight with a lot of bad blood, and a fight that could see too past prime legends making a fun and entertaining bout.
A storyline to watch is Brook's weight headining into the bout, as it has been a major talking point about if he will make weight.
For those who like to gamble, currently according to ProBoxingOdds, Kell Brook -175 favorite, while Khan is a +150 underdog. These odds are rare for boxing at the highest level, a worthy fight to watch.
undercard
Natasha Jonas vs. Chris Namus will happen for the vacant WBO women's junior middleweight title, as Jonas, who fought Katie Taylor at 135 lbs., and her last fight was at 140 lbs., will now fight at 154 lbs. for a world title. So many questions arise, despite Ewa Brodnicka, being pulled for testing positive for COVID-19, a world title will still be on the line for Jonas, who is trained by Joe Gallagher. Like – how is that possible? Also, Jonas is jumping up two weight classes which also seems bold. Beyond that does Jonas fight after this bout if she wins? – Honestly, I doubt it.
2020 Olympic Super Heavyweight bronze medalist Frazer Clarke will make his debut. Clarke is a likable fighter, who seems destined to be a broadcaster, and could be a guy in U.K. boxing, as he j.
KSI's friend, and associate Viddal Riley, a cruiserweight who trained at Mayweather Boxing Club, and now has a contract with Boxxer. A guy to chart his progress on the undercard, as he has a big following, and fights in a division that is really empty.
A Great ShoBox Card Friday!
Friday, Febraury 18th, 6 PM PST – Showtime
A very good lightweight bout between undefeated Jamaine Ortiz and Nahir Albright of Phildelphia, promoted by RDR Promotions, will headline ShoBox on Friday night. Albright was considered by our staff and myself to be a runner-up for the 2021 Prospect of the Year award, behind the winner – Jesus Ramos Jr. Albright holds two solid wins last year one over Jeremy Hill and Thompson Boxing's Michael Dutchover. Albright has a lot of the elements I saw in Regis Prograis on the come-up, and I am interested in his ShoBox debut.
Ortiz is promoted by CES Boxing, and had a great fight against Joseph Adorno on a Top Rank card about a year ago that was a draw. Ortiz has all the traits to be an elite fighter, but this next bout will be his toughest test since the Adorno fight to see where he stands in the division. This is an interesting fight, because in my opinion, the winner of this fight, will fight for a world title at one point in their career.
This is super middleweight Joe George, third fight on ShoBox as he holds two wins over Marcos Escudero in his previous outings on ShoBox, with his second, the rematch saw him stop Escudero in the ninth. His opponent, Sean Hemphill, is a fighter managed by Adam Glenn, a great manager and son of boxing legend Jimmy Glenn, who has a record that has been developed, but with no notable wins. Hemphill will look to prove himself, while George will look to try cement his place as a try threat in the division, and maybe a future ShoBox main eventer.
The TV opener, a good one between 2016 Olympian Paul Kroll, who didn't qualify for the Olympics, and then had a murder case lingering over him that derailed the start of his pro career, with that behind him he faces Marquis Taylor, in an eight-round fight. Taylor has pulled off numerous upsets, and Kroll has the potential to be a world champion – this will tell us where both are at now.
Taylor has wins over four undefeated fighters, and a draw with emerging contender Lucas Santamaria. Paul Kroll holds a win over Lucas Santamaria – as they seem to be in a similar spot. This is a bout in which Taylor will look to win on activity, and Kroll will look to be very tactical. Kroll is coming off a huge hometown win over Mark Dawson Jr. leading into this bout.
Heavyweight Norman Neely is on the off-TV undercard portion of the card, and I think Neely will eventally be in a meaningful fight in the near future.
The brother of Joseph Adorno, Jeremy Adorno, will be in a four-rounder on the undercard of this card as well, also off-television. 
Saturday, February 19th, 6 PM PST – DAZN
Jaime Munguia was set to face D'Mitrius Ballard, some time ago, and now he will in Mexico. Ballard, trained by Barry Hunter, was signed very early as a prospect with Golden Boy Promotions, but hasn't lived up to his potential. Yet, not living up to his potential is something Jaime Munguia can relate too.
Munguia was once seen as a future Canelo opponent, but now that has gone out the window, and working with Erik Morales as his head coach has helped, but Munguia seems to be improving a bit, but the issue is two-fold 1) is Munguia truly trying to challenge himself at the top of the sport for the headling spots he is being given – most would probably say no! 2) How much has Munguia improved since his shaky win over Dennis Hogan. Most view that fight as Hogan beating Munguia, as the fight happened in Mexico, and Munguia got every benefit of the doubt. Munguia moved up to 160 lbs, and has yet to challenge for a world title at his new division, and has faced carefully selected opponents for him.
In short, as someone who watches boxing for sport as much as entertainment, we want to see Munguia – if he can be a world-level fighter as he is no longer the young emerging fighter, who was declined by the Nevada commission to fight Gennaidy Golovkin years ago, only to knockout Sadam Ali and win the 154 lbs belt. Words like "star", were thrown around with Munguia despite his offensive-mindset, now the expecatations have relaxed, and it seems that the Mexican middleweight is somewhat treading water as a marketable ticket-seller, but uncertain of his place in the division.
Ballard, in many ways, is the same opponent that Munguia faced when he fought Dennis Hogan. A fighter who is very good, but not going to be respected, coming to Mexico seemingly to lose, but not getting the memo, and train hard for a moment to change his life. If Munguia is that guy, he can't have a repeat of the Hogan fight, as his step-up bout against Gabriel Rosado was an impressive win, now he needs to build upon it.
undercard
Lightweight William Zepeda is the co-main event and the guy is a stud. I think Zepeda could be one of the best lightweights in the division currently, and hopefully he gets a chance to challenge for a world title soon. His volume, pressure and power is unlike anyone in the division, and it would be great to see him face the best in the near future. Zepeda will face undefeated Yerel Siezar, who has faced limited opposition in his climb to 19-0.
Evan Sanchez of Parlier, California, will be fighting on the undercard. Sanchez is a solid fighter, many might be sleeping on, who if he goes on a run has a chance to get a lot of good fights in Central California.
Women's flyweight Arely Mucino brought down the house in Southern California with her fight against Jacky Calvo, now she will return on another Jaime Munguia card, and face Naylea Gil Sanabia, in an eight-round bout. This could be the fight of the weekend, Mucino is all-action.
Saturday, February 19th, 6:30 AM PST – ESPN+
For some reason, lightweight Jorge Linares will face Zaur Abdullaev in Russia, as Russia quite possibly could be on the brink of war with the Ukraine. So much is strange about this – but mostly, why is it Linares, and Abdullaev who both lost to Devin Haney recently are able to fight so easily, while those at the top of the lightweight division seemingly can't? How is a country on the brink of war a good place to host boxing, especially for fighters not from Russia? Why is Linares still fighting? This card leaves me with more questions than answers. 
An all-offensive heavyweight Arslanbek Makhmudov, trained by Marc Ramsey will face Mariusz Wach. Makhmudov is an action fighter, who has a ceiling but could garner a cult following since he gets a lot of knockouts and at times can be reckless looking for the knockout.
Mariusz Wach is a heavyweight from the Klitschko era, and is still around to face young guys for a good check. Wach is dangerous enough to show us how much defense Makhmudov has. 
Yamaguchi Falcao is being rebuilt regionally and will face to the best of my knowledge Fernando Ezequiel Farias. Info is above. Falcao is scheduled fight Mike Guy, a tough Northern California veteran, next month, so a busy schedule for him.
News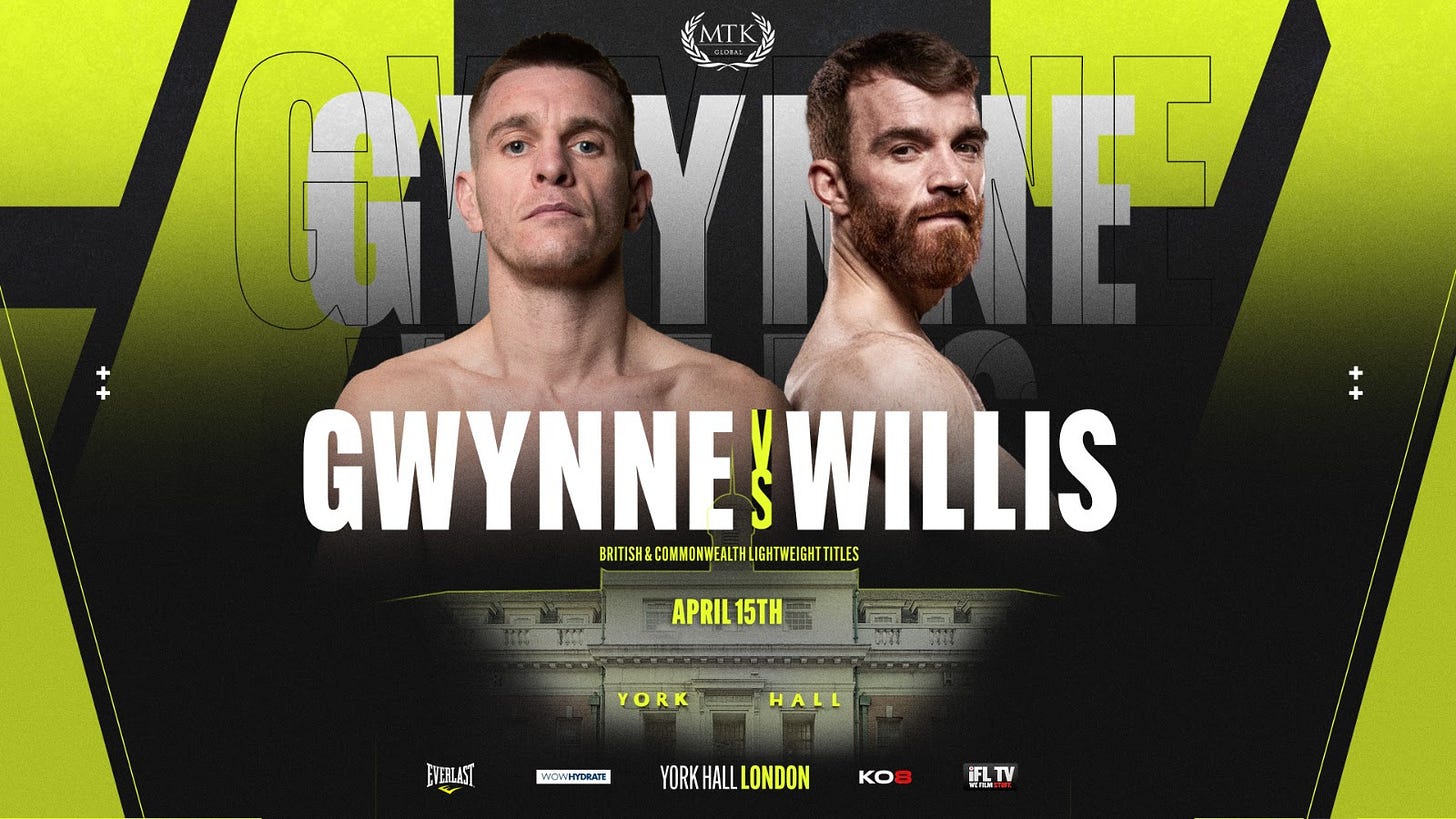 GYM & Titov Promotions reach agreement Oscar Rivas-Evgeny Romanov WBC Bridgerweight World Championship purse bid avoided
UNDEFEATED MIDDLEWEIGHT KANAT ISLAM TO BATTLE FORMER TITLE CHALLENGER JIMMY KELLY FOR THE WBO GLOBAL CHAMPIONSHIP ON FEB. 25th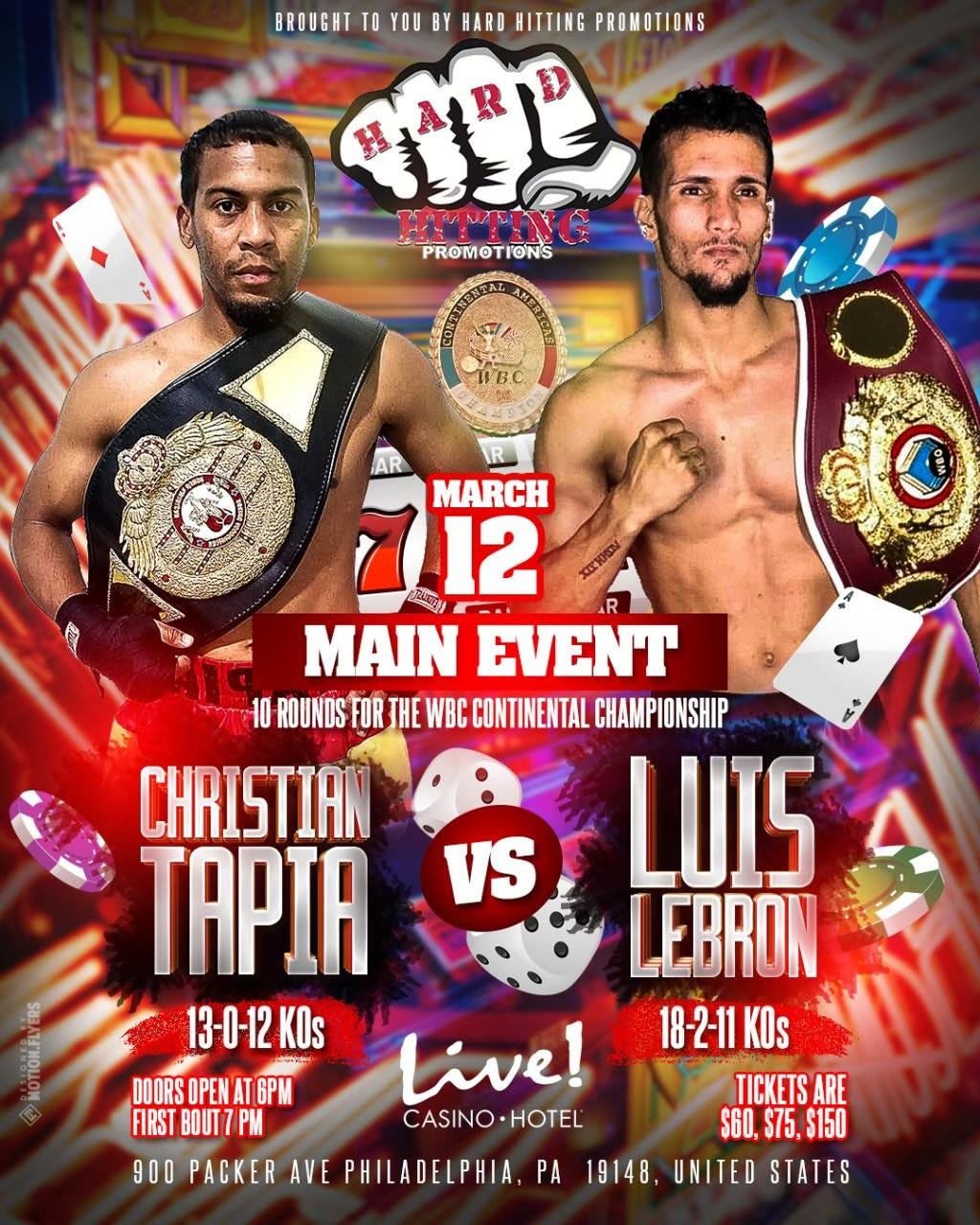 MMA in 500 Words Or Less
Saturday, February 19th, 4 PM PST – ESPN+
Johnny Walker looked to be one of the most exciting and emerging light heavyweights, but a KO loss to Corey Anderson followed by losses to Nikita Krylov, and Thiago Santos somewhat derailed the hope of him being a true main eventer, or even viewed as a future world champion. Walker now is coming off a win, and facing a ten-fight pro fighter Jamahal Hill, who has had a see-saw career in the UFC. Neither guy feels like a true title contender unless something really changes, but Walker's fame he had for a summer or two, earned him the spot, in an era of oversaturation and just too many fights. As the Co-Main Event Podcast would call this "the just some fights era", this truly lives up to that billing.
This is fittingly on ESPN+, as this is a fight card, and main event is for hardcore fans only.
Jim Miller, the lightweight UFC legend, will fight on the undercard. It feels like he has been fighting for at least 15 years, at least.
Bellator 274
Saturday, February 19th, 6 PM – Showtime
The first Bellator bout to go five-rounds in a main event that was a tournament bout nor a title fight will be when welterweight Neiman Gracie faces Logan Storley. Gracie, who started in the World Series of Fighting (now called the PFL), and then moved to Bellator has had positive results, but lost to his highest level of competition in Rory MacDonald. Storley is a one-loss pro, with a good ranking. This is sport, if you like the sport these are two of the best in this organization, but not a ton of narratives leading up to this.
Georgi Karakhanyan faces Adam Piccolotti in a battle that might see which fighter will outlast the other in Bellator, as the two have been in the organization for years, but now look to give it one chance at the top of the division.
YouTube undercard feature bout sees DeAnna Bennett facing Justine Kish, in a fight that I think probably should have been on the main card, as the winner seemingly should be in a title run-type position. Bennett looks like a model, and has the nickname "Vitamin D", she lost her Bellator debut to Liz Carmouche, but won her second bout, whereas Kish is riding a two-fight losing streak that saw her leave the UFC.