Jake Paul KOs Tyron Woodley + All The Boxing Results Of The Weekend [December 17-18, 2021]
Jake Paul KOs Tyron Woodley
Pretty much the biggest boxing story of 2022 has been Jake Paul, an entertainer with a huge following, and watching the master marketer, entering the boxing landscape, and ending the year flat-out being accepted as one of our own, as he delivered an embarrassing KO to former UFC world champion Tyron Woodley in the sixth-round of a competitive fight.
Paul, overcame adversity after being cut in this bout, to land an overhead right over the top that landed on Woodley's temple that left him motionless for nearly a minute after the fight.
Paul is a fresh spark to boxing, who is evolving with each fight, and you can say whatever you like about his online presence, but he is getting better fight-by-fight, and no one saw this outcome.
Despite not being a fighter for that long, Paul is a true star, and it seems everyone to date, whether they say it or not understand he is a star, and they don't fight the same as they would against a seemingly anonymous fighter.
It will be interesting to see who Paul faces next year as in terms of boxing stars, right now it goes – Canelo, Tyson Fury, and then either Gervonta Davis or Jake Paul, so anything Paul does is important.
undercard
Amanda Serrano went ten-rounds with Miriam Gutierrez, a former Katie Taylor opponent, as ITRBoxing.com's 2020 Women's Boxer of the Year, finished off the year in style, and now will look to get her career mega-fight in 2022.
Frank Gore and Deron Williams fought. It was fun to see them again as the former NFL player, Gore, and former NBA PG Williams, are legends in their sport respectively. Nothing more to note than that.
Super lightweight Liam Paro edged a split-decision over Yomar Alamo after getting dropped in the first round. The bout was good, but with so much boxing – it was hard to get invested in this bout.
Nate Diaz's friend, Chris Avila defeated Anthony Taylor by way of majority decision. No stream was provided for this bout.
Super lightweight Jeovanny Estela defeated Chris Rollins by way of a four-round decision.
Beterbiev Stops Browne
It wasn't pretty, but it sure was effective as Artur Beterbiev withstood losing the early rounds as well as a cut on his head, to come back and knockout former world champion Marcus Browne in the ninth round, to make the fifth defense of his IBF light heavyweight title, and his second defense of his WBC light heavyweight title.
Beterbiev is one of the more interesting world champions, because he seemingly loses rounds at times, and then when he decides to take over, his power allows him to do it, and the brutality of the punishment Beterbiev gives out is unique and scary to see.
Beterbiev is one of the fighters along with WBC cruiserweight Ilunga Makabu, in the running to land a Canelo Alvarez fight, who is the biggest name in the sport of boxing.
Despite losing Browne fought a valiant fight, that history will probably forget, but shouldn't. Beterbiev had to win this fight, Browne didn't lose it.
Former Gennady Golovkin opponent, Steve Rolls, picked up a knockout win on the undercard over game journeyman Christopher Brooker, with a ninth round KO.
Marie Eve Dicaire knocked out Cynthia Lozano in the seventh round, the bout earned Dicaire the vacant women's IBF super welterweight world title. This is was a great win as Dicaire lost in pay-per-view in her last fight to once-in-a-generation fighter, Claressa Shields.
Blue-chip heavyweight prospect, who recently signed with Probellum, Brandon Moore got a first-round KO over Abraham Pascual. Moore now has 11 fights since turning pro in 2020, and is a fighter who will challenge for a world title in the future. Moore was also a stand-out at the Olympic Trials in 2019.
Morell Stops Fox
David Morrell impressed the heck out of me tonight as the Cuban boxer, who is a 23-year-old, and already a ten-round fighter, threw as many power punches as he changed stance, en route to stopping Alantez Fox in the fourth round. Morrell, who holds a former of the WBA super middleweight world title, throws with bad intentions, while using the untraditional movement associated with Cuban boxing.
Morrell is a serious problem in 2022, and will make good fights with Caleb Plant and David Benavidez. I am blown away with how much I underrated Morrell up until this point.
undercard
Lightweight Jose Valenzuela brutalized Austin Dulay as Valenzuela dropped Dulay four times over the course of. Dulay showed a ton of hurt, but seemed mentally flustered in the first round as he felt wronged in the first round with the first knockdown as he felt it was behind his head. This seemingly caused the first round to be the round from hell, as Dulay seemed mentally more focused on conveying his point to the referee and less on Valenzuela which proved costly. Referee Charlie Fitch didn't allow Dulay to continue as he stopped the bout two seconds into the fourth round.
Super lightweight Richardson Hitchins displayed a beautiful jab to get a ten-round shutout decision over Malik Hawkins. Hitchins is truly deserving of a big fight, as beating Hawkins and Kevin Johnson are no small feats. Hitchins has a fast jab, a smart jab, a good use of distance, and can dictate the pace of the fight. Hitchins feels like he has the ceiling of being an elite fighter. I wish this fight was on the televised FOX portion of the card for both fighters.
Super lightweight Albert Puello defeated Ve'Shawn Owens over the course of an eight-round decision. An unintentional elbow cut Owens in the second round, and Puello's movement troubled Owens from start-to-finish
The Bay Area's Suray Mahmutovic, a light heavyweight fought Chino Hill to a draw. The bout saw Mahmutovic outbox Hill early, but a costly knockdown to Hill in round three seemed to be the lingering memory in the judges mind as the bout was scored a draw on two of the three judges scorecards. Both fighters can have solid professional careers, and this bout will not define either for better or worse.
Zurdo Now Bivol's #1 Contender after Stopping Opponent
Gilberto "Zurdo" Ramirez charted out his path to becoming a Mexican legend earlier this week on my podcast, which entailed moving up to cruiserweight, bridergerweight and heavyweight – while putting on performance like he had tonight stopping Yunieski Gonzalez in ten-rounds might do the trick.
Ramirez, who was thought of as a defense first fighter, best seen when he outboxed Arthur Abraham, stood in front of Gonzalez and gave as well as he received, in a back-and-forth brutal action fight that will be criminally forgotten for how entertaining it was. Ramirez is becoming must-see-television, and his bout against Bivol, could be a lot of fun.
After the fight Ramirez made it simple as he called out WBA light heavyweight world champion Dmitry Bivol, who he is now the mandatory challenger for his title.
"Bivol, you can't run!"
undercard
Three-time women's world champion, and current WBA minimumweight champion as well one of the best women's boxers ever, Seniesa Estrada picked up a fourth round KO over undefeated Maria Santizo (9-1, 5 KOs). Estrada knocked her down in round three and stopped her in round four. What Estrada is doing is special, as she is a once-in-a-generation type fighter, who at the lower weights is showing her power.
Lamont Roach Jr. is an old-school pressure fighter, trained by his father, Lamont Roach Sr., and now hold a former of a title regional title, which should earn him a higher ranking in the WBA rankings as he got a ten-round decision over former world champion, Rene Alvarado, en route to winning the NABA super featherweight title.
Roger Gutierrez, the current WBA super featherweight world champion is set to defend against Chris Colbert, and Lamont Roach Jr. now seems to be in the mix for the top of the division.
Marlen Esparza won an odd fight over Anabel Ortiz. Esparza felt to be the rightful winner, but the ref called a pushdown, a knockdown, and the scores felt too wide for the honest effort Ortiz gave. When this happens it always dictates the narrative as sheer incompetence from the governing officials in the state of Texas, overshadowed these two fighters honest efforts.
Victor Morales Jr. and Rudy Garcia fought to an eight-round draw in one of the best fights far too few people saw. Both fighters are undefeated, and both are really good fighters, who will more than likely challenge for a world title. I wish this could have been featured on the main telecast
Joseph Parker Beats Chisora In Rematch
Joseph Parker defeated Derek Chisora in a really entertaining heavyweight fight as Parker would be awarded three knockdown en route decision victory. The win came after the two fought earlier this year, and Parker won a narrow decision that was cause for a rematch.
Chisora is a likable anti-hero in British boxing, an every man, who seemingly finds spiritual inspiration from Marvin Hagler, while also speaking his mind on an assortment of issues, yet also coming off charming, and entertaining. What makes Chisora so unique, is he is an entertainer, an era in which fighters rarely entertain people outside of the ring.
For Parker, the win now sets him up to fight someone really famous, whether it is Tony Yoka, Joe Joyce, Daniel Dubois, Anthony Joshua down the road, who knows, but Parker now will get a big fight that will continue his legacy, and fatten his wallet, even further.
undercard
We have a new IBO super middleweight champion as Lerrone Richards defeated Carlos Gongora by way of a split-decision. The fight was close, but not really not worthy, a lot was on the line for both, and neither separated from one and another, the volume of Richards was got him the nod.
Alen Babic is looking to fight Oscar Rivas for the bridgerweight title as he picked up a sixth-round KO of unknown David Spilmont.
Super middleweight Kevin Lele Sadjo stopped likable British boxing folk hero Jack Cullen in six rounds.
Sandy Ryan, a women's super lightweight looks like a star in the making stopping Maria Soledad Capriolo in three rounds. Ryan could fight for a world title right now, in my opinion, having her and Chantelle Cameron in the same division is flat-out awesome.
David Nyika, the Olympic bronze medalist in heavyweight in 2020, made a solid debut in cruiserweight, and I think it is safe to say given the depth of the division he will more than likely fight for a world title at some point in his career.
Smaller Shows
An ugly foul called a TKO overshadows the biggest win of Israil Madrimov's career as he landed several punches after bell in the ninth round, yet the fight taking place in Tashkent, Uzbekistan, where Madirmov is from, saw Madirmov awarded a TKO victory over Michel Soro. Utter-and-pure corruption. A shame that such an ugly result has to follow a good fighter, Madrimov is now the #1 contender for the WBA junior middleweight world title as the current champion, Jermell Charlo will look to unify and become undisputed winning all four belts as he faces Brian Castano in February of 2022. After the fight, I was told Madrimov wanted to give Soro a rematch.
World ranked bantamweight Saul Sanchez defeated Jose Estrella via a third-round KO by way of a body shot knockout as Estrella felt the shot was low, and reffed his own fight, while he was counted out by the referee. Sanchez had a great bounce-back year, and looks to be primed to have an amazing 2022.
24-year-old undefeated lightweight Ruben Torres, trained by Danny Zamora, KO'ed fellow undefeated fighter Francisco Armenta, via a fourth-round KO. Torres dropped Armenta twice in the third and stopped him in the fourth. Torres is nearing a chance against a world-class fighter.
Brandon Benitez defeated Anthony Chavez via an eight-decision. Benitez dropped Chavez in the first round.
Random News
Xavier Martinez of Sacramento, California, signs with Top Rank Inc, will fight Robson Conceicao on January 29th in Tulsa, Oklahoma, on ESPN, as his first fight with the promotion.
Dave Allen talks about why he never fought Daniel Dubois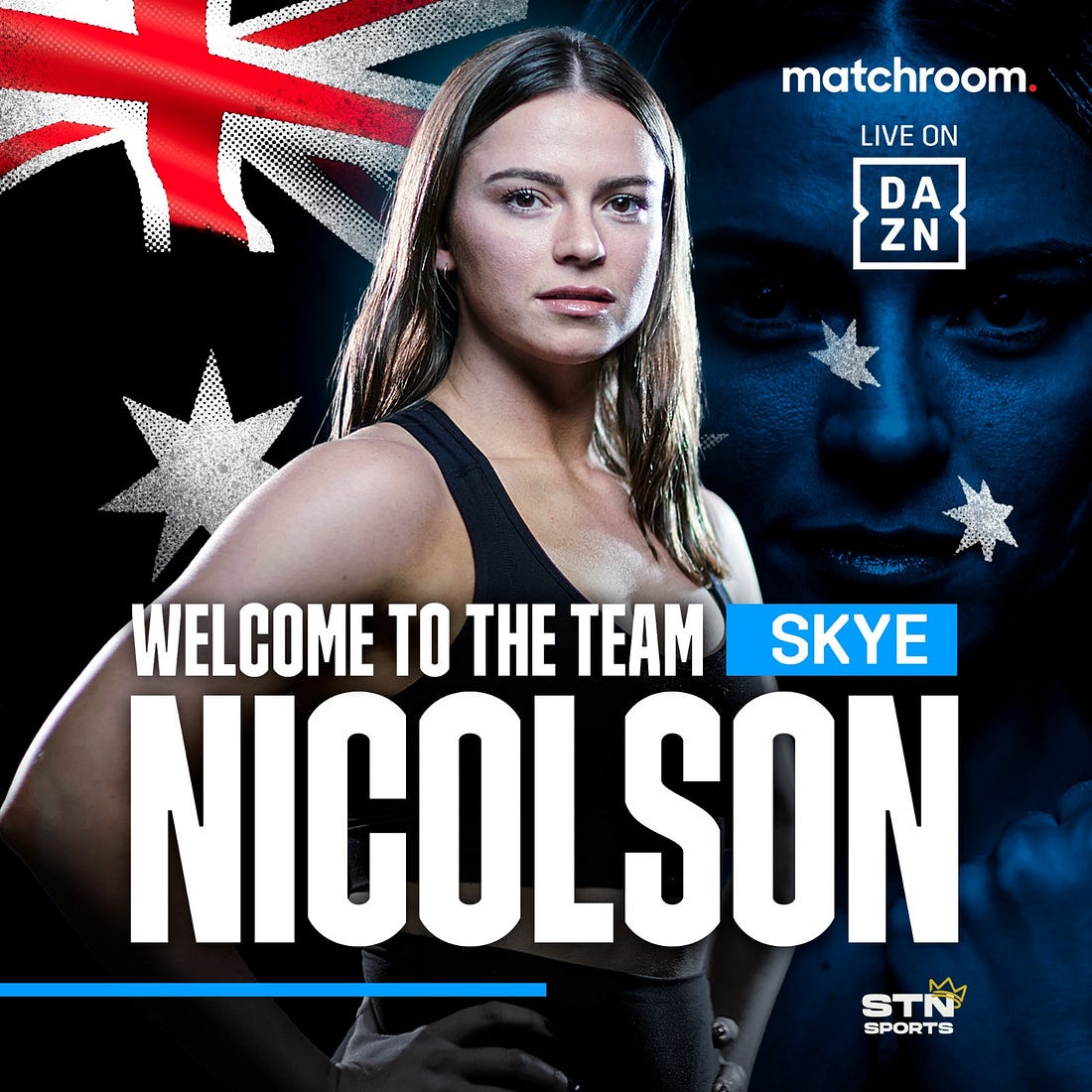 MMA In 500 Words Or Less
UFC heavyweight, and one of their few stars it seems like Derrick Lewis knocked out Chris Daukaus. Lewis lost his last fight for the interim heavyweight world title to Ciryl Gane.
Belal Muhammad picked up a three-round decision over former title challenger Stephen Thompson. This put Muhammad at the top of the division with a marquee win.
The best fight of the night saw Amanda Lemos edge a split-decision in an all-action fight that was quite the way to close out the year.
Ricky Simon made a statement in knocking out former title contender Raphael Assuncao. Simon is thought of as Jiu-Jitsu guy, so the KO shows dimension to his game.
Cub Swanson continues to be a very entertaining fighter, gets a KO win that resembled how people fight in video games.
Melissa Gatto had one of the most notable stoppages of the evening as well.