Charlie Sheehy signs with Top Rank, Joe Smith Jr. vs. Steve Geffrard Preview
Charlie Sheehy Signs With Top Rank
Local Brisbane, California lightweight who was on the competing international Olympic team for Team USA, before the Olympic qualifications were set by world rankings in 2018, has signed with Top Rank Inc.
Sheehy is managed by Peter Kahn, and trained by Miguel Rios in San Francisco, and will be splitting time with Javiel Centeno in Florida.
Here is a video of the moment.
Joe Smith Jr. vs. Steve Geffrard on ESPN
Joe Smith Jr.'s first world title defense
Saturday, January 15th, main card: ESPN – 7 PM, ESPN+ undercard – prior
When WBO light heavyweight world champion Joe Smith Jr opponent Callum Johnson tested positive for COVID-19, the next words uttered for Smith's first world title defense on Saturday, Jan. 15 at Turning Stone Resort Casino and LIVE on ESPN and ESPN Deportes (simulcast on ESPN+) at 10 p.m. ET/7 p.m. PT, were who is Steve Geffrard.
Geffrard is a nine-year pro, who started his career with two losses and has gone undefeated in his last 18 bouts. More so, Geffrard was signed to Golden Boy Promotions, and was in line to be one of the best amateurs in the U.S., but constantly ran into the roadblock that is Michael Hunter. Geffrard lost his first fight via a split decision and his second fight via a cut, similar to MMA fighter Brooke Mayo, and was cut from the promotion after just two fights.
His most notable win is over Denis Grachev, but another notable win is Dmitry Sukhotskiy, whom he beat in China. Geffrard, a native of Delray Beach, Florida is a road warrior, who has struggled with activity as this is his fourth bout in six years, and was scheduled for a club show around the same time as this card, but who knows the condition he is in for this bout.
Various reports have noted that multiple fighters turned down the last-minute world title shot as well.
"I give Steve credit for taking this fight on short notice," Smith said. "He is a tough guy, and I expect him to bring everything he has for this opportunity. I'm ready to fight regardless of who is in the ring with me. My goal is the same, which is to defend my world title and keep it on Long Island where it belongs."
"This is the opportunity of a lifetime. It's crazy how boxing works," said Geffrard about his first chance at a world title. "One moment I'm thinking about boxing on a local show, then the phone rings for a chance to fight for the WBO world title on ESPN. Unreal!"
Geddrard has nothing to lose, and is playing with house money.
WBO light heavyweight world champion Joe Smith Jr. was set to make his first world title defense Callum Johnson, a fighter with similar traits as another light heavyweight world champion Artur Beterbiev, but not as dangerous, talented, or powerful.
That being said, the bout felt like a true 50-50 battle in my eyes, as both fighters are at the end of their careers and Johnson has only one loss to his record, and it is Beterbiev, one of the best in the division. In that fight, Johnson also dropped Beterbiev. The bout felt to tell us a lot about the future of Smith Jr. as a light heavyweight world champion.
Joe Smith Jr. is a likable underdog, who keeps winning. Beyond that, his power has bailed him out for some of his technical flaws. Even though this fight is taking place in New York, it will take an honest effort on his part to win this bout, and a win should get him one of the top guys.
On next Saturday, on ESPN, Smith Jr. will now face a fighter who is seemingly himself, the last-minute underdog, who is being overlooked – and it is only fitting that is how he'd make his first world title defense.
---
undercard
Featherweight Abraham Nova will take on late-replacement William Encarnacion of the Dominican Republic. Nova was originally set to face Jose Enrique Durantes Vivas, but that fight fell through, and that would have been a trajectory bout for both fighters careers.
Nova is from the upstate New York area and was originally at 130 lbs, but recently moved down to featherweight. Nova realistically could be in-line for a huge 2022, and with a stacked featherweight division, his next fight should be a big one. With a lack of depth currently at featherweight, Nova could be on a short-list of world title contenders this year.
One of my favorite prospects, middleweight Troy Isley will face Harry Keenan Cruz Cubano, in Isley's first six-round pro bout. Isley competed in the 2021 Olympics for the USA and lost to the silver medalist Oleksandr Khyzhnyak. Cruz was stopped by Quatavious Cash last year
Welterweight Jahi Tucker faces Akeem Black in a six-round bout. Tucker has the potential to be a superstar, as he has good power, personality, and in my opinion, the "it-factor". Watch for Tucker this year to get to eight-round fights, and make a name for himself in the division.
Junior welterweight Omar Rosario who faces Raekwon Butler is an impressive fighter, who has not been spoon-fed, as his last three opponents have been undefeated and one of them was a very good amateur in J.J. Mariano. Rosario is someone I believe his handlers want to fast-track.
140 lbs Kasir Goldston will be on the card and is someone I have high hopes for. He shows tons of experience and poise, and now all we need is ring time for him to go to the next level, as his skillset to me is above most of his age, and he has a professional fighter body as well, now it is just getting comfortable in the environment of the paid ranks.
The 2020 Olympic Trials winner Bruce "Shu Shu" Carrington, who fights at featherweight is one of the most likable fighters in the world, up there with Xander Zayas, and he will be a guy in the division. Carrington is someone to watch.
News
Jose Ramirez's homecoming after losing his WBC super lightweight world title to Josh Taylor last year will have to wait as his foe, Jose Pedraza has COVID-19. Fear not though, the fight will be pushed back a month, and now will happen on Friday, March 4th, at the same venue, the Save Mart Center in Fresno, California, and broadcast on ESPN+.
Also advertised on the card is Joet Gonzalez's Top Rank debut against Jeo Santisima, the pro debut of Tulare, California's Richard Torrez Jr., the super heavyweight silver medalist, and USA's first Olympic super heavyweight medalist since Deontay Wilder.
Tickets are now on sale for former world champion Daniel Jacobs vs. John Ryder, which will take place in London. Right now the betting line for this fight is close as Daniel Jacobs is a slight favorite at -175 and Ryder only a slight dog at +150.
Tickets are now on-sale for Juan Francisco Estrada vs. Roman "Chocolatito" Gonzalez III taking place in San Diego, California on Saturday, March 5th. This is literally a historic fight in the lower weights in boxing history.
Here is the link for tickets.
FREEWAY RICK ROSS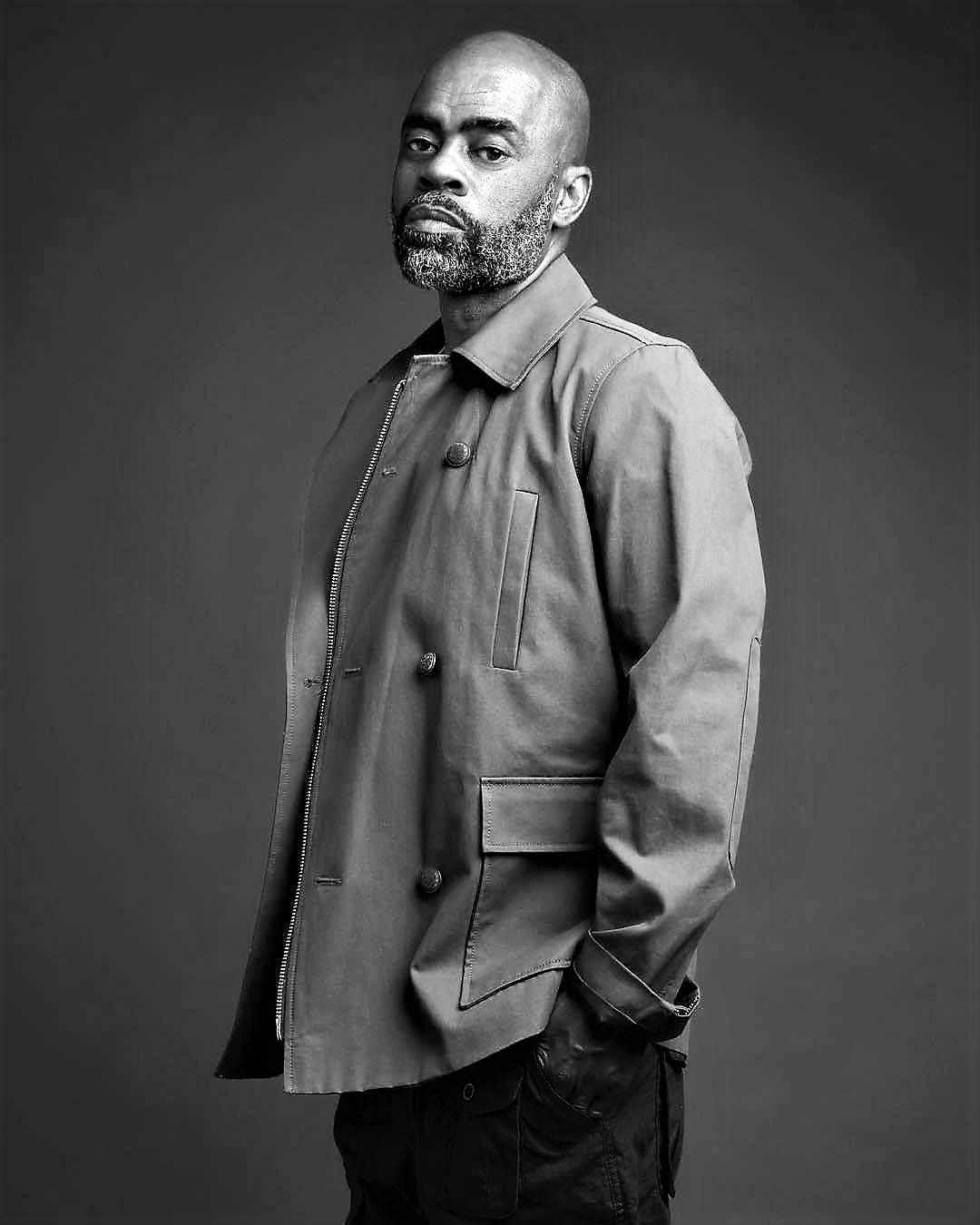 Reformed street icon, and prison reform advocate "Freeway" Rick Ross is now a boxing advisor, and working with Rick Glaser.
The roster of their clients are as follows, Nafear Charles, VeShawn Champion, Erick Kedar Gianous, and Alvin Varmall Jr., Anthony Peterson.
Filip Hrgovic is now looking at facing the #6 in the IBF heavyweight world rankings, who is Tony Yoka, as Hrgovic is trying to get his next bout to be an IBF world title eliminator. Per the rankings, I found number seven is Joe Joyce, eight is Agit Kabayel and nine is Murat Gassiev. Hrgovic has struggled to get a dancing partner for a few reasons, the sum of money that the bout will accumulate, along with the fact that he is a tough fight. 
Roger Gutierrez versus Chris Colbert for the WBA super featherweight world title is being penciled in for February 26th on Showtime with no date, news was first broken by BoxingScene.com's Keith Idec.
Club Shows
Tough featherweight Matt Conway will face Avery Sparrow in a battle of regional fighters looking to get a big win that could net the winner a TV fight against a prospect, the winner will win some form of a belt, and that belt will get them a solid fight against a promoted fighter. 
Carlos Ocampo, a former Errol Spence Jr world title opponent, who was stopped in one round on Showtime, will return on a Zanfer card, Saturday in Mexico.
MMA In 500 Words Or Less
UFC on ESPN 32
Saturday, January 15th, prelims – 1 PM PST, remaining card 4 PM PST
Calvin Kattar will face Giga Chikadze in the main event of a featherweight fight against two fighters, I won't lie, I don't know a ton about. Kattar is coming off a loss to former world champion Max Halloway. Prior to that Kattar has wins over Don Ige, and Jeremy Stephens. A theme has happened with Kattar he beats the guys, who don't go to the top of the division, and suffers losses to the guys who are elite.
On the other hand, Chikadze is on a roll, as he stopped decade long UFC contenders Edson Barboza and Cub Swanson. Chikadze will now reveal who he is in the division on Saturday, and Chikadze looks to take the next step, as Kattar will look to continue to try and keep his spot as the gatekeeper of the top of the division.
This is a fight in which ten-years ago, the UFC would have had this card lower on the bill, and genuine excitement around each fighter elevating to the next level would be had. As the UFC has become a billion-dollar operation, oversaturation has started to become a thing, and with so many events, I have lost my attachment, and honestly – my love for the sport, mostly. 
The UFC is at a weird place, and MMA as a whole as it is no longer, young or flashy. Dana White is doing the same things he did ten-years ago, it is just not as relevant as it once was, as masters of manipulation like Jake Paul, know all the buttons to push to annoy him. The company now seems to be about putting on a lot of fights, and if someone becomes a star great, but the business appears to be around getting paid for putting on shows, and the fighters are interchangeable.
Outside of the main event, I only see one notable bout to my eye, being a women's fight between Katlyn Chookagian, who has gotten a few big wins such as Cynthia Calvillo, Antonina Shevchenko, Alexis Davis, Joanne Calderwood and Jennifer Maia. Chookagian is on a two-fight win streak, and rematching Maia, who she has beat prior. A win on Saturday could get her a rematch with one of the best MMA fighters in the world currently, women's featherweight champion Valentina Shevchenko.
Katlyn Chookagian is a fighter that I could see turning into a key player in the next few years for the UFC, especially being involved with a beloved MMA figure such as Matt Serra.
Also, on the deep undercard Court McGee, who won the 11th season of "The Ultimate Fighter", will face Ramiz Brahimaj. Both fighters have been yo-yoing between wins in losses in their past bouts, so the loser might have to reconsider if they want to be a professional prizefighter.
This is a card for the die-hard or those who stumble across it.