Keith Thurman vs. Mario Barrios PPV Breakdown + Fight Week Schedule For Feb.2, 2022
Saturday, February 5th, 6 PM PST – PBC PPV
So we can debate the merit of the fight on PPV, but honestly, that is what a lot of people are talking about. The fact is boxing, isn't fairing all that well compared to other sports, the footprint we have compared to other sports even in recent memory has dwindled and the lack of good fights occurring especially in the middle of the last decade has hurt not just the sports viewership, but also the ratings.
Fans don't trust boxing anymore. Beyond that, it seems a lot of hardcore fans have given up on the sport altogether, and now is a small core group, the hardcore has to pay fighters salaries who have rightfully earned big money.
Thurman and Barrios deserve big paydays, and this is the means for that.
The Thurman Legacy
Thurman faces Mario Barrios Saturday, February 5th, 2022, on PPV starting at 6 PM PST click here to buy
For many, they probably don't remember the Keith Thurman saga, as it is playing out like Joel Embiid in the NBA currently. A talented fighter, who in his prime seemed to combine movement similar to Sergio Martinez, with big punching power. Fans love trash talk and knockouts. Thurman did both, and when everyone was looking around for someone to replace Floyd Mayweather and Manny Pacquiao, Thurman looked to be the guy.
Thuman debuted on HBO Boxing knocking out Carlos Quintana in four rounds. Not unlike his rival, Shawn Porter, Thurman was a 154 lber who sacrificed to get to 147 lbs, and that was noted when he fought Jan Zaveck, winning a rather ho-hum decision on the undercard of Bernard Hopkins vs. Tavoris Cloud. He even remarked that he would explore going up to 154 lbs in the future, and ten years later is still a welterweight which speaks to his professionalism to keep pushing in the gym.
I couldn't find highlights of either fight that were professionally edited, but more notable was his post-fight exchanges, after the Zaveck win, he called out Paulie Malignaggi, who was a world champion at the time, got a lot of traction.
This is one of the many forks in Thurman's career. Al Haymon advised fighters left HBO Boxing, shortly after this, as Thurman began fighting exclusively on Showtime – which at the time was putting together deep-stacked cards that rivaled the industry leader, the UFC at that time.
His first fight was a good one, against Diego Chaves, a tough guy, who never won on American television, but was game, durable, willing to get beat up or beat you up if you didn't offer resistance. Thurman was rocked in the fight but got a dramatic KO to finish the bout in the tenth round of the scheduled twelve-round fight. This made him the WBA interim welterweight champion in the Floyd Mayweather era, and many expected him to campaign for that fight. On top of that, he continued to look like one of the most exciting fighters in the sport.
The prime of Thurman's career to me was from Chaves to Jesus Soto Karass, as the Soto Karass fight combined everything that made him an interesting fighter. Great fight week interviews, elusive movement, and a big KO to win the fight.
Yet, Thurman followed up these performances with bouts against Julio Diaz and Leonard Bundu. The Diaz fight ended with a quick KO that I was at just so I could say I saw Thurman. Bundu took him 12-rounds and fans were a bit flustered. Thurman was one of the most interesting fighters in his weight class, and we were not getting the best fights after dropping Bundu early Thurman coasted which started some fight fans frustrations of the prizefighter.
His next bout was his first with the recently launched Premier Boxing Champions against Robert Guerrero, who had just fought Floyd Mayweather in a bout that was a good fight for the time, place, and in a historical sense. The issue was as PBC entered the boxing space, and with a big treasure chest of money, rather than big fights being made one after another, it seemed as though a lot of the fights that were getting made seemed to be tune-up bouts, for big purses on big platforms. No fighter seemed to embody this more than Thurman, Leo Santa Cruz and Danny Garcia who the fans enjoyed making note of this about them.
Also for context, it is important to remember the last decade was really the switch to digital for media, and in boxing, video became the new frontier as many outlets don't have a written word component to their website, rather just publish press releases and film press conferences, etc. We saw a lot of older media outlets go against PBC which was a market disruptor, whereas new media embraced it. The fact that PBC is a black-owned business also raised questions about some people's disdain for the promotion, as in this era, not many historical bouts occurred in sequential weeks for anyone, but it was an era in which the fight fan fled. This is best shown by the de-investment in the sport of boxing from major sports outlets that don't have a direct interest in the sport.
Fans started to turn on Thurman after he fought Luis Collazo. Collazo who had a big win over Victor Ortiz, was beaten by Amir Khan, and a hard-luck fighter, who seemed to be at the end of his career, but having a good run at the top of the card faced Thurman. After Thurman's back-to-back impressive victories, Thurman had spent two years taking fights a lot of fight fans heavily favored him in, and more so didn't have a major interest in. This, along with the fact he was hurt to the body in the bout, seemed to rise the descending fans voices from the Leonard Bundu fight, and sour a large base of fight fans to Thurman. In short, people wanted to see Thurman's ceiling as a fighter, and Thurman seemed to want to see if he could make his money touch the ceiling, and the fight fans were getting fed up.
Thurman would go on to face Shawn Porter in his next fight, not before the two would come together at a media room scrum in which Porter asked Thurman, who was the WBA welterweight world champion about when they were going to fight. Despite having lost to Kell Brook, Shawn Porter seemed to have the fan support at the time, both then and now, since it always felt as though Porter was taking the biggest challenges whereas Thurman was just taking fights to defend his title and receive checks. Thurman had the perfect record, but the fans were more aligned with Porter, who had fought world champions Devon Alexander, Paulie Malignaggi, Kell Brook, and Adrien Broner, during the time, Thurman had taken the fights I outlined above. Even with a loss, Porter created more Saturday night memories for fight fans.
The bout was massive being broadcast on CBS, and a true big fight-feel, and felt like the rebirth of the middleweight classics of the 80's. It also was also postponed, due to a car accident that forced Thurman to push back the fight, so when the fight was set – people were genuinely intrigued in the bout as it seemed to set up the current best in the division, with 2016 Olympian Errol Spence Jr., rising in the ranks behind them and setting his sights on the other great Kell Brook, who had lost to Gennady Golovkin at middleweight of all things around this time.
The bout was close, and I scored it for Porter, but I think this was the last time we saw the vintage Keith Thurman, and maybe even Shawn Porter, as the two put forth a boxing classic, that might get forgotten as history is unkind. One of the best fights of that year, and one of the most impactful fights upon the division, saw Thurman edge out the decision, and look to be one of the top pound-for-pound fighters in the world by getting a narrow decision win over Porter.
Thurman was set to be the next great American welterweight after Floyd Mayweather.
Nine months later, Thurman would face the former unified 140 lbs world champion Danny Garcia in his second career-defining fight of his career, against a fellow star in back-to-back bouts broadcast nationally on CBS. Once again, Thurman would win, but this time it was a quick start, and a gradually slow-down that lacked a lot of dramatic momentums – after this bout, boxing didn't return to CBS – again, or at least to my memory. Thurman also never felt like he went to the next level in terms of star power from this too marquee bouts, and Thurman won the fight just as much as Danny Garcia had a very low output as well, that somewhat muted the achievement of Thurman's victory.
With the win, Thurman was now the best welterweight based on resume, yet – two months later 2016 Olympian Errol Spence Jr. would go to the U.K. and stop Kell Brook to win the IBF welterweight title. Spence Jr had called out Thurman, and Thurman had basically regarded Spence as a nobody. With the win, Spence was even more vocal about making the fight against Thurman.
What would happen next would be another strike against Thurman, two years of inactivity, as he was injured, got married, and seemed a bit distant from the sport of boxing, followed by awkward and very uninspired answers in which he didn't seem thrilled at the idea of fighting Errol Spence Jr., didn't make him feel like the man that had achieved what he had.
His return in January of 2019 against Josesito Lopez was very similar to what happened when he faced Luis Collazo, Thurman was hurt to the body, and looked flawed. Fans were tired of this trend, inactivity, not getting the fights they want, and then at times when he returns he goes life or death with fighters that people believed Thurman should be a level above based on his resume. Not just did Thurman take time off, when he came back, he seemingly always hurt his stock a bit in the process.
Thurman returned six months later getting the fight, every welterweight wanted, Errol Spence and Terence Crawford, in particular – Manny Pacquiao. It would've been a great win that could have secured a seemingly hall-of-fame resume, yet Pacquiao beat Thurman. Now, Thurman hasn't fought since the COVID-19 pandemic started. It is nearly two-and-a-half years of being out of the ring for Keith Thurman, and one has to question if Thurman is still motivated by legacy or the sport of boxing, and if this is not just a job that pays really well for him, that he has invested so much money in, it is hard to not take big money fights?
Keith Thurman was the guy, after Floyd Mayweather, but even being that, he was unable to beat the legend of Manny Pacquiao, who added to his hall-of-fame career beating the best of the following era of Pacquiao's welterweight run.
So, what is the Keith Thurman story?
From an in-ring standpoint, it is one of a fighter who hit really hard that got away with his flaws of pulling back, dropping his hands, and even exposing his body when in a high guard.
It is one of inactivity. Even at the busiest moments of his career, Thurman at the world level fought only three times once, and that was during his ascension and probably when he was most popular. His inactivity, which increased as his career went on, his inactivity became more frequent, and fans seemingly just stopped caring or waiting.
With age comes maturity and perspective, Thurman become more reasonable and well-adjusted as his life moved on, and it seems Thurman might be too interesting to be a pro athlete, let alone a pro boxer. Thurman has found other passions than boxing, and seems to also have devoted himself to his family, one of the untold stories of Keith Thurman, is as he grew in the sport, he seemingly grew as a person, in a healthy manner. Keith Thurman is not the same fighter in the ring as he once was, but the person he is outside of the ring, is massively different.
The sport somewhat moved on without him, as was a problem with boxing in the last decade, we got the fights we wanted, but far too late. No fighter is more evident of being a victim of not translating success into big fights than Keith Thurman, poised to fill the American star role that Andre Ward had left vacant once he left the sport, guys like Errol Spence Jr., and Terence Crawford, outworked him to the point in which we forgot about Thurman. Thurman is feeling like a modern Terry Norris, a fighter we all wanted to watch, but history often forgets.
Thurman beat the guys of his era, but his long stints of meaningless fights in terms of historical value or injuries, as well as inactivity, helped people forget about him or even worse delegitimize him.
Thurman is no longer young, and even though he is only 31-years-old, he somehow feels like an old 31-years-old as the passion just doesn't feel the same to me.
His bout next week against a truly world-class fighter in Mario Barrios who is making the move from 140 lbs to 147 lbs after his first career loss to Gervonta Davis, is now seen as a pick'em, in Thurman's prime it probably would see him as the favorite.
The simple truth is, how much does Thurman have left? Since Mario Barrios is committed fully to the sport of boxing, Thurman seems to be in the gym now only for big fights and big money. What is Thurman's why in the sport of boxing anymore?
What looms in the distance is the winner will probably face the winner of Errol Spence Jr. vs Yordenis Ugas, which is a good fight in its own right, and the type of fights boxing needs to make for people to even care to watch a boxing match.
I just have to wonder how much motivation Thurman has left, as he achieved financial freedom, preserved the legacy of Ben Getty, his first coach, and has had an outstanding pro career. This fight against Barrios tells me, what Thurman wants in the sport – is he content with what he accomplished or is he trying to be a hall-of-famer?
Who Is Mario Barrios?
Barrios' career started when Keith Thurman started to become a star in the sport, Barrios' journey has been a very likable ascension to the top of the card. Starting at 122 lbs, then moving to 126 lbs., all the way to 130 lbs., Barrios in the early days was essentially a six-foot tall fighter who fought at unforeseen weights.
Barrios was a mainstay of developmental cards, and after a 12-round decision over Devis Boschiero, Barrios changed weight classes and trainers.
Barrios' new coach was Virgil Hunter as well as Don Ames. Barrios was now fighting at 140 lbs, two weight classes above his last one, with his first fight against Claudio Tapia being contested at 136 lbs.
After the switch in trainers, Barrios had an eight-fight knockout streak in his new weight class including wins over formidable opponents such as Eudy Bernardo, Jose Roman, Richard Zamora, and Juan Jose Velasco.
These performances would merit him the coveted world title shot. Barrios would face Batyr Akhmedov in a vacant WBA super lightweight world title fight, that was a modern classic. Barrios would drop Akhmedov twice, and Akhmedov would cut Barrios as the scores were close, but the judges edged it to Barrios which was fair. Some fans were upset since Akhmedov was the aggressor, but he didn't always appear to be effective with aggression.
Barrios' next bout as a world champion was a sixth-round KO of Ryan "The Cowboy" Karl, in an all-Texas battle for bragging rights in the division. The bout landed on the undercard of Gervonta Davis vs Leo Santa Cruz, and foreshadowed his next bout.
Barrios made his pay-per-view debut last year against Gervonta Davis, at the State Farm Arena in Atlanta, GA, talking on Gervonta Davis who was moving up two weight classes to challenge Barrios. Barrios would suffer his first career loss, but the loss, wasn't a huge blow to his career, as Tank Davis is one of the true stars of the sport, and if anything facing him, made him better established.
Barrios' career is mirroring another fighter who had a similar team, Robert Guerrero. Barrios has come from the lower weight, and now is moving up in weight and facing the best in the division. Barrios is fighting at welterweight for the first time, this Saturday.
Barrios is one of the nicest people in the sport of boxing. His first major check from boxing, Barrios bought his parents a house before he bought himself one. Once, he looked at my online presence on social media, and simply asked me "why don't people like you?" Barrios is a good person – as simple as that, and part of his success is that people like him, and want him to do well.
Beyond that, he has seemingly become the guy out of Vergil Hunter's gym in Hayward, California.
You can find out Next Saturday, February 5th, 2022, on PPV starting at 6 PM PST click here to buy.
undercard
Leo Santa Cruz vs. Keenan Carbajal
Leo Santa Cruz returns against Keenan Carbajal in a bout that should be a solid bounce-back for Santa Cruz, who still holds a form of the featherweight world title, I believe. Carbajal is the grandson of Danny Carbajal, the estranged brother and trainer of former Olympic gold medalist, Michael Carbajal, who will more than likely never speak again.
A storyline of the bout is via a press release Michael Carbajal announced he will be cheering against Keenan, and cheering for Leo Santa Cruz – as this fight should serve as a showcase for Santa Cruz, who will get another big fight. The ugly part is Keenan Carbajal's name and displaying the familia Carbajal, reminds people of Michael, who wants nothing to do with them at all. I only brought it up, because people think of him when they see Keenan's name.
That being said, this will be a good fight for as long as it lasts, as both throw a lot of punches and love to exchange.
Carlos Castro vs Luis Nery
An interesting storyline fight as Carlos Castro once trained in Anaheim at Real Boxing, where Luis Nery currently trains out of.
The question now is, can Carlos Castro, and his work rate surpass Luis Nery, a fighter, who surged at the lower weights, but not without questionable stuff, such as missing weight and a drug-test failure. Nery still has a name, but how much he has left – I am not sure.
For Castro, this is a great chance to enter into the conversation to be in the title picture at 122 lbs. Castro vs. Raeese Aleem for some type of belt would be a great match-up if it could happen
Jesus Ramos vs. Vladimir Hernandez
Jesus Ramos vs. Vladimir Hernandez will face-off in a 154 lbs bout. Jesus Ramos, the nephew of Abel Ramos, was ITRBoxing.com's prospect of the year in 2021, and is a future world champion. Vladimir Hernandez is a spoiler who has upset a-side fighters Daniel Valdivia, twice, Alfredo Angulo, and in his last fight Julian Williams. Hernandez is the king of workrate, and Ramos Jr., is a smart aggressive fighter.
This is Ramos' chance to declare himself in the picture for a world title.
FOX Prelims 4 PM PST
Abel Ramos vs. Lucas Santamaria
The uncle of Jesus Ramos Jr., Abel Ramos will look to continue his career against another Mexican warrior in Lucas Santamaria. The two are fairly evenly matched, and both are riding career highs, as this could be a Fight of the Year-type bout, that will fall under the radar as both fighters are respectful and won't truly "sell the fight."
The fight is similar to Ramos' first opponent, in Josesito Lopez, who had to pull out last-minute due to injury.
Santamaria is coming off wins over Myke Fox and Devon Alexander, while Ramos defeated Omar Figueroa in his last bout.
Omar Juarez vs. Ryan Karl
Omar Juarez is back, and the super lightweight is looking to keep the comeback coming as one of PBC's most interesting prospects looks to turn into a contender in this fight. Karl is a veteran, who has struggled with world-class competition, and I view this all-action fight as a way of being able to set a ceiling on the potential of Omar Juarez.
off-TV undercard starts at 1:40 PM PST
Both Amado and Fernando Vargas Jr. will be fighting on the undercard, the sons of the hall-of-famer Fernando Vargas Jr.
Egis Klimas managed Enriko Gogokhia will face Kent Cruz. As with most of Klimas' fighters, Klimas wants to test his fighters early, and Cruz has a good record, which will show where Gogokhia is at.
---
Saturday, February 5th, 6 PM PST – DAZN, 2 PM PST – Undercard (YouTube)
Carlos Cuadras vs. Srisaket Sor Rungvisai was a rematch set for the vacant WBC junior bantamweight title will no longer happen as Rungvisai fell ill. The new main event is more interesting as it will more than likely see the passing of the guard as Jesse "Bam" Rodriguez will fill in for Rungvisai and face Cuadras, and more than likely become the new champion.
Let's speak factual information, Cuadras hasn't really been in a fight that was extremely relevant for six or seven years. Yes, Cuadras fought Juan Francisco Estrada, two years ago, but that was more of a "hey cool, Cuadras is back," than people expecting him to have the competitive performance he put forth.
Jesse Rodriguez was set to face Fernando Diaz in a ten-round flyweight bout, and now "Bam" Rodriguez, who is viewed as the next great lower-weight fighter heading into the next decade, a tank of man, who has a pound-for-pound-type ceiling, will get his first chance at a form of a world title I believe and the Robert Garcia trained fighter should emerge as a top-of-the-card guy. This is Rodriguez's first fight being officially signed to Matchroom Boxing, and should show the world why Rodriguez is a special fighter.
It isn't a full-on showcase, but isn't that far removed, and is actually a better, and more impactful fight for legacy, and history than the original.
Information about Rungvisai prior to him pulling out of the bout.
Rungvisai was the man to defeat Roman Gonzalez, not once, but twice on HBO, as well as Juan Francisco Estrada, but a lack of English and no clear narrative arch, and living across the world in Thailand seemed to make him hard to promote in America, and HBO's removal of boxing content on their cards, made his career even more obscure.
The bout feature bout features two of the best super flyweights of the last decade, and still to this day, but his hard to not think of 2015 or 2016 when looking at this fight, and feeling a bit of indifference seeing it top a card six or seven years later.
undercard
Jamie Mitchell is part of the American invasion of the U.K. boxing women's scene, as she faces Carly Skelly in her first defense of the WBA women's bantamweight title. Mitchell beat Shannon Courtenay in her last fight, and is managed by Brian Cohen. The bout could honestly steal the show.
A battle of unbeaten fighters will see Raymond Ford face Edward Vazquez in a ten-round fight. Ford has star potential but needs to stay off the ropes, a bit for the next level, and Vazquez is busy, a lot less proven than Ford at the world level in terms of the amateurs and pros. With Ford having one draw on his resume, the 22-year-old fighter should be looking to emerge into the conversation of title contention with this fight.
In his first fight as a Matchroom Boxing fighter, the Peter Kahn managed 140 lbs fighter, Aaron Aponte will face Louis Jourdain.
The opening bout will see a very interesting light heavyweight in Khalil Coe face Dylan O'Sullivan. Coe, who KO'ed Olympic gold medalist Julio Cesar La Cruz in the amateurs, looked very bad in his last fight getting a draw against Aaron Casper, a lesser-known fighter. Coe is a big puncher who prides himself as a boxer, and hopes to show us that was just a one-time performance, being his last outing.
---
Delays after delays, as finally, Chris Eubank Jr. vs. Liam Williams, will face each other in a 12-round middleweight bout, and with how depleted the middleweight division is the winner is not far from a world title shot. Eubank Jr. has been an exciting fighter, who just never could win the big fight up until this point. He needs to win this one, to stay in the conversation in 2022.
Williams in his last bout, gave Demetrius Andrade an honest fight.
An interesting coaching battle will occur as well as two world-class boxers turned trainers will be working this bout, as Eubank Jr. has Roy Jones Jr. in his corner, and Liam Williams has Adam Booth Andy Lee (my mistake.
Claressa Shields, on resume alone, is the greatest women's boxer ever, and yet her bout with Ema Kozin for Shields' WBC/IBF/WBA women's middleweight title, will not get proper historical credit nor cultural impact. Shields and Katie Taylor have changed women's boxing for good, and I just hope Shields can get her share of the credit in the next decade for the inroads she made. A win here puts Shields in a mega-fight with Savannah Marshall, the only woman to ever beat Shields in the amateurs.
Yet, another time in Shields career in which she is fighting in a weird spot, on an online PPV for essentially $30 limiting her limited eyes already to see her perform.
The debut of one of the best 2020 Olympians Caroline Dubois, the sister of Daniel Dubois will face Vaida Masiokaite, in a fight that should display her footwork, straight punches, and ability to fight very composed.
Also, on the undercard is Harlem Eubank, the cousin of Chris Eubank Jr, who will be featured on this card.
---
News
Oakland's own, and Mayweather Promotions fighter "Dynamite" David Lopez, also known as "The Young Destroyer" is set to fight Saturday, February 26th on the Chris Colbert vs. Roger Gutierrez undercard. For ticket information, please see the poster.
Jessie Vargas versus Liam Smith has been rescheduled to April 30th, on the undercard of Katie Taylor vs. Amanda Serrano.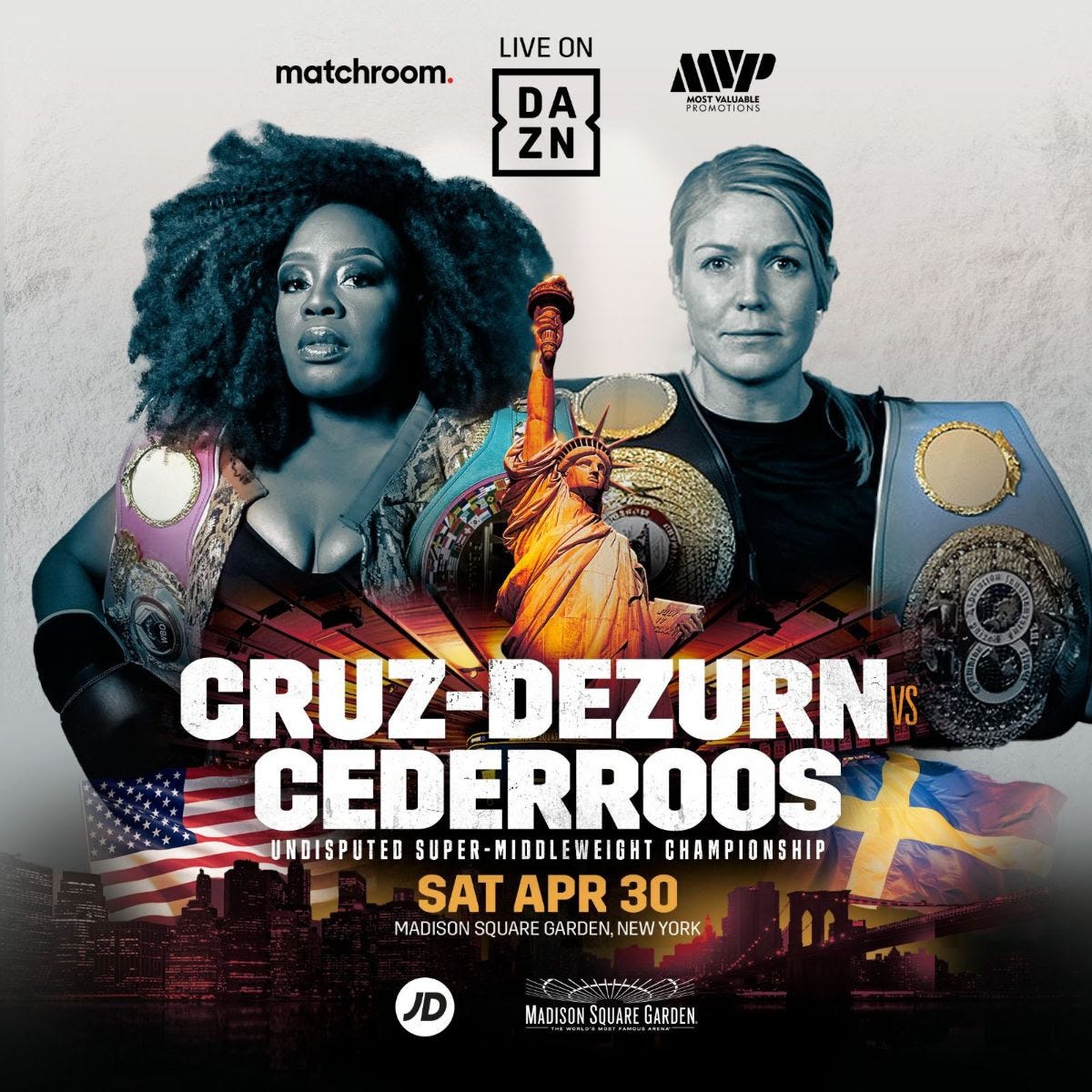 Albert Batyrgaziev, the 2020 Olympic Gold Medalist returns on March 20th.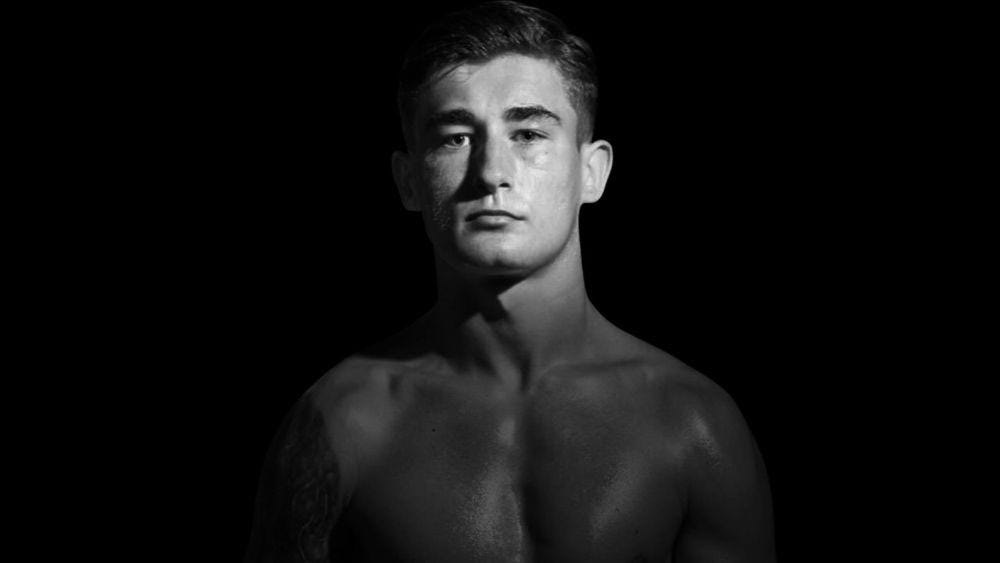 STEVEN CAIRNS CONFIRMED AS PROBELLUM'S NEWEST SIGNING
National Junior Olympics and Summer Festival Tournament Dates
July 9 – 16, 2022 – Wichita, Kan.
June 3-10, 2023 – Lubbock, Texas
June 22 – 29, 2024 – Wichita, Kan.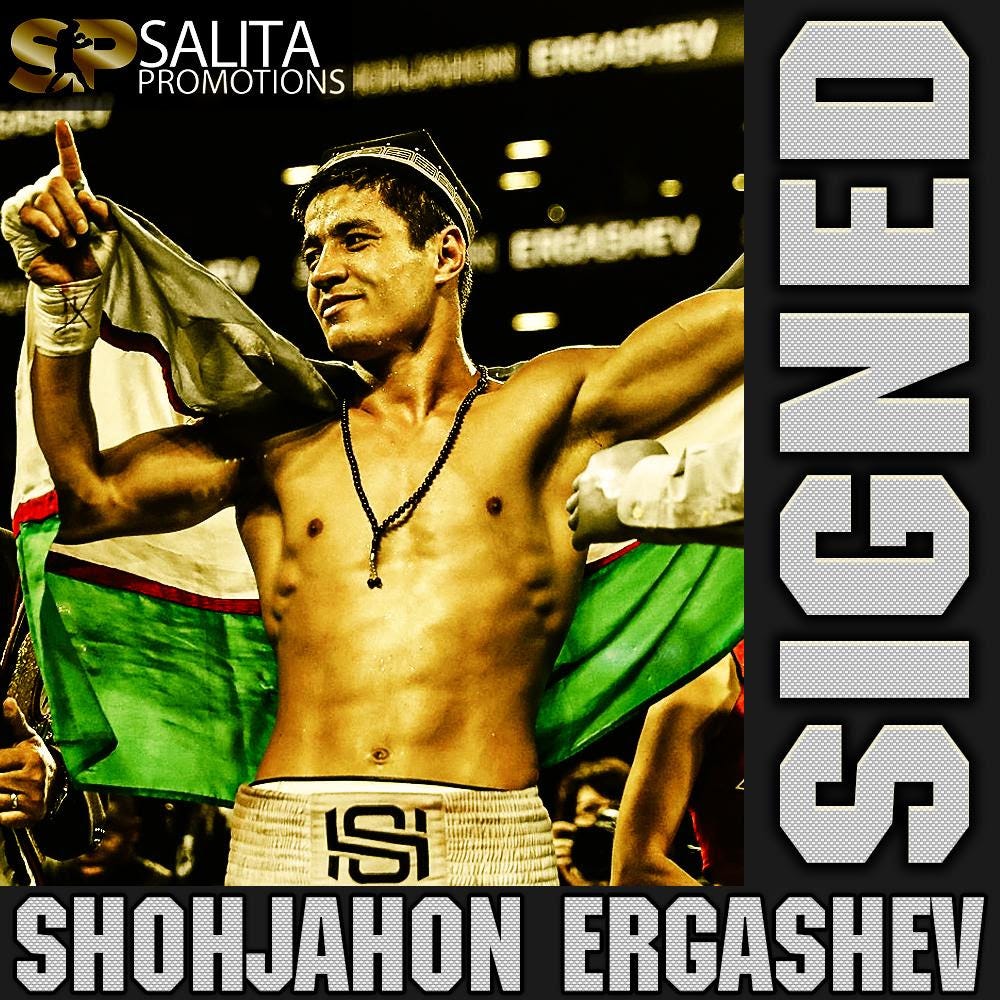 MMA In 500 Words Or Less
UFC Fight Night
Saturday, February 5th, 1 PM PST – ESPN+
In another era of the UFC the main event of Jack Hermansson vs. Sean Strickland, two middleweights looking to fight for a title at some point would have been a meaningful fight, but not unlike most of the fights as of late, it feels like two nationally ranked college basketball teams playing on network television, which you know will be quality, but with no clear path or storyline, it might be hard to get invested in the fight.
Jack Hermansson, who looks like a James Bond villain, holds wins over Ronaldo "Jacare" Souza, Kelvin Gastelum, and in his last fight, defeated Edmen Shahbazyan, an emerging prospect. His two losses though standout, a brutal KO loss to Jared Cannonier, and a fight of the night loss to Marvin Vettori. Hermansson might not have the star power in his name, but in an organization void of star power, and with more and more fights, a win here and there puts him at the top of the division.
Strickland is on a five-fight winning streak, last beating Uriah Hall, and has been in the UFC for eight years, which sort of sums up my point, that guys just don't seemingly make an impression like they once did. Strickland has a loss on his ledger to current champ, Kamaru Usman as well. Strickland has gained traction with a home tour of his house, in which he seems to be channeling his inner Robert DeNiro in "Taxi Driver", and comes off a little creepy, and maybe unstable. It seems this might be the way Strickland is trying to stand out in the UFC in 2022.
For hardcore fans, two notable bouts are Chidi Njokuani, the brother of WEC standout Anthony Njokuani, will face Marc-André Barriault, and former world title challenger Alexis Davis will face Julija Stoliarenko.